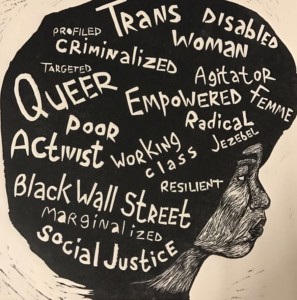 Awareness of the negative impact of arresting and incarcerating people for engaging in sex work is growing nationwide in the United States. This webinar discusses the place of diversion programs in efforts to build health and rights for sex workers and communities routinely targeted by anti-prostitution law enforcement. Speakers include Monica Jones (CEO of The Outlaw Project), Jules Kim (CEO of Scarlet Alliance, Australia) and other experts in the field of sex worker rights. This webinar is convened by the Outlaw Project and BPPP with the assistance of NJRUA on social media.
Title: Moving Forward from Sex Work Diversion Programs to Harm Reduction and Rights: Putting Diversion and Prisons Out of Business
TIME: October 18 at 4 pm US Eastern time
Key issues explored during the webinar:
What is diversion? This section will consider how diversion functions and what we know about its effectiveness and financial incentives in relation to the prison industrial complex.
Should organizers and service providers have to choose between being for rights or supporting diversion in order to be able to help sex workers? This section will describe how debates about diversion have been framed in a binary fashion, inadvertently creating divisions in sectors that are already under-resourced and oppressed in the US.
Placing diversion in a bigger rights affirming context with the expertise of our global partners and intersectional thinking from our US partners. In this section we will explore if elements of diversion can be reframed as harm reduction and how to think about ending the business of diversion and prisons as our ultimate goals.