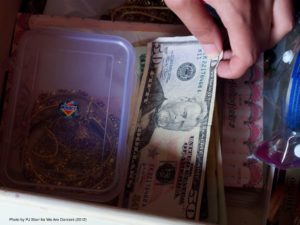 During the Commission on the Status of Women in NYC we will co-host the parallel event Sex Workers' Rights, Economic Empowerment & the World of Work.  The event will be moderated by Monica Jones and will describe the policies that allow sex workers to thrive and defend their rights. Speakers include Beyonce Karungi of Transgender Equality Uganda and Elena Reynaga of RedTraSex.
Friday, March 17 at 12:30 PM – 2 PM
Location: 221 E 52nd St, New York, NY 10022

The event is co-sponsored by The Outlaw Project, Best Practices Policy Project, New Jersey Red Umbrella Alliance, American Jewish World Services, Astraea Lesbian Foundation for Justice and other groups. Follow @njrua for live tweeting of the event by Janet Duran.
Find out more information at www.facebook.com/events/1943993132487591/