The 2016 forum for the Association of Women in Development will be held in Costa do Sauípe, Bahia, Brazil, September 8 to 11. The forum's theme is Feminist Futures: Building Collective Power for Rights and Justice.
The Best Practices Policy Project is supporting two sessions. The first will extend our human rights work on the Universal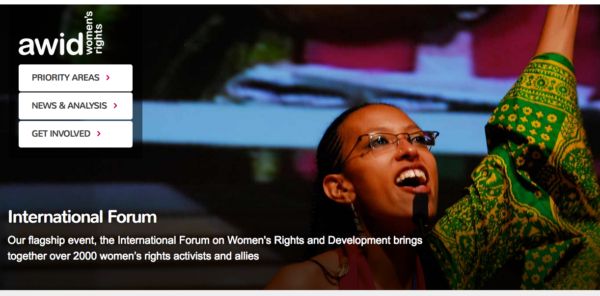 Periodic Review (UPR) beyond our borders to inspire similar campaigns by sex workers and allies in Brazil.  The session "Working the Universal Periodic Review: Advocating at the United Nations for sex worker and trans rights" will describe how community groups can engage with the Universal Periodic Review and how this process allows the issues central to the rights of sex workers and transgender people to attention globally and to bring change in country. This is a vital training giving the forthcoming UPR of Brazil in 2017 (shadow reports are due in February 2017 to the Human Rights Council). This session will take place at Ala Mar – Vera Cruz 1-2  on September 9th, at 4.30 pm. Speakers include Penelope Saunders, Monica Jones, Laura Murray and Brazilian colleagues.

We are also proud to support "Not Your Rescue Project: film and performance from the sex worker rights revolution-our reality, visions and collective power." The purpose of this session is to use community materials, film, performance and presentations celebrating the activism of sex workers to engage in lively discussion with a diverse audience. The session will be introduced by PJ Starr with a special guest appearance by The Incredible, Edible Akynos and Brazilian colleagues. Session will take place at Ala Terra – Sao Tome 1-2  on September 10 at 2.30 pm.
In addition to these sessions Monica Jones has been invited to participate in the Black Feminist pre-conference, Penelope Saunders will visit Rio to work on a collaborative project with Brazil's Prostitution Policy Watch and Brazilian sex worker groups, and Akynos will present a burlesque workshop in Rio on September 3rd.